As my colleague Jason pointed out last week, competitive research is the foundation to move your company forward. It lets you know how you stand out among your industry peers and ways you can improve your offering to claim more market share. The next step in your competitive research journey is to present your findings in a compelling way that—to quote Will Ferrell—"gets the people going."
Don't Skimp on Appearance
Come to the presentation like you're showing up for a job interview because, really, that's what you're doing. You've got to sell the path revealed by the research. Wear something *clicks tongue* really nice.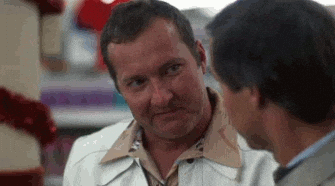 Deliver your research deliverables in the form of a PowerPoint or other presentation format that hits the highlights (more on that below) and a booklet that contains the raw data. Portray the research insights in a compelling way and give your audience a leave-behind they can reference after the fact. The PowerPoint should be clean and uncluttered, and your findings should be published in a print booklet.
Tell, Don't Just Show
This is the opposite of the conventional advice on how to tell a good story, but when it comes to presenting competitive research, don't throw all your information into blocks of text on your PowerPoint and expect your audience to digest the finer points.
Don't let pixels on a screen do that for you; use that as a tool to highlight what you're presenting.
Offer Excitement for the Future
You've just gotten done presenting the competitive research you've worked so hard on. What now? Now you leverage the information you've mined into actionable steps. Show that not only have you identified gaps in the industry landscape, you've identified targeted ways to exploit them and give the company the advantage they've been needing.
Think of your competitive research like the time read-out in Back to the Future. When Doc Brown and Marty McFly go back in time, the dashboard display in the DeLorean tells them where they are and where they're going. So does your research.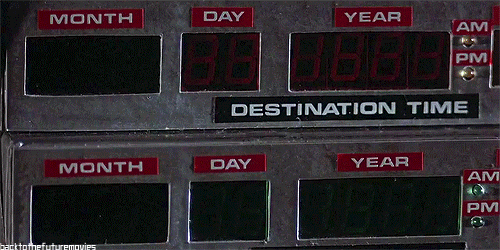 Understanding your place in your industry can be a daunting—often overwhelming—task. It's not an easy thing to know where to get started. Drop me a line if you're ready to get a leg up on the competition and expand your role in your industry.
Click below to get all the crazy good marketing insight from SCG's B2B Simplified blog delivered straight to your inbox. We won't bug you too often and we won't share your email. Promise.